Click the icon below for the Distance Learning Plan for Detroit Lakes Public Schools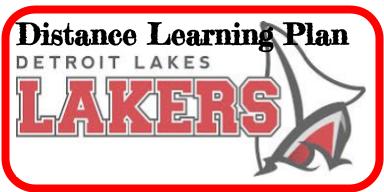 Note to parents and students:
As we head into these uncertain times, please know that we will do what we can to keep students safe and provide learning in some way. There will be no school from Tuesday, March 17 through Friday, March 27. Please regularly check your emails and social media for communications coming from the high school. If you need to make an appointment please call 218-847-4491.
Detroit Lakes High School

was recognized for being in

the top 7% of MN High Schools